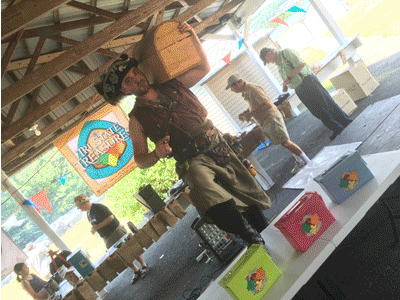 Get to the Point - for the XIIIth time! Be part of the ongoing tradition and come to the Tri-State Point of Pennsylvania, New York and New Jersey to join the Tri-State Geocachers for our annual picnic event, Tri-State Treasures XI.
Enjoy an early-summer potluck picnic with many other geocachers in the beautiful Tri-State region. Network, fellowship, and have fun with our planned activities for all ages. Then enjoy finding plenty of geocaches within easy reach in three different states.
Are you new to geocaching and want to try it out? This is the perfect opportunity to share with lots of friendly folks who are happy to share their experience, technology, and enthusiasm with you.
Don't miss the excitement of Tri-State Treasures XIII Weekend, June 28 - July 1, 2018!